Christian Jean Francois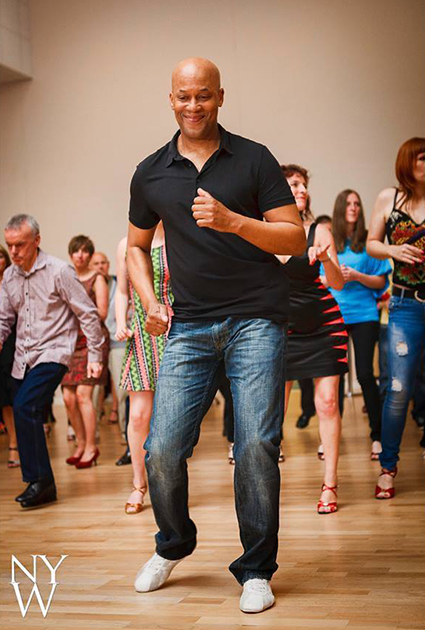 CHRISTIAN JEAN-FRANCOIS, from the French Caribbean, has had a long career in the music and dance industry having founded both the Latin Quarter and JFC Records/JFC Music.
He teaches Salsa, Rueda de Casino, Kizomba and Semba de Roda. His popularity and innovative teaching methods were recognised as Christian is an Award winner " Best Male Kizomba Teacher" 2011, Runner up " Kizomba Teacher of the Year" 2014 with Air Europa Latin UK Awards (LUKAS).
Christian has worked with the United Kingdom Alliance (UKA) to establish International standards for the teaching of Kizomba. This enables Instructors to become qualified and students to achieve medals for Kizomba dance providing both incentives and rewards at all levels of ability.
Christian also holds an Adjudicator License with The British Dance Council.
Semba de Roda is a new style of dancing. Christian is responsible for putting this style of dance together and has written the syllabus for Kizomba De Roda. Through the UKA, this syllabus is now being used to teach this new exciting dance worldwide.
As well as teaching, Christian is also an accomplished dance performer having competed in both the South East Salsa Championships and the King & Queen of Salsa Competitions.
In addition to teaching dance, Christian is also a sought after Salsa and Kizomba DJ featuring under the name DJ Christiano.