Nelson & Sophia KentSalsa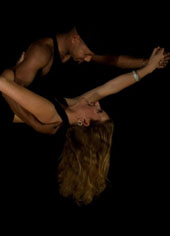 Nelson de Oliveira Campos
UKA certified professional teacher- all levels

Founder and Director of Kent Salsa and Kizomba

From Lisbon-Portugal, Nelson has been living in the UK since 1999. He has been dancing Salsa, Kizomba, Merengue, Lambada and Samba all his life. His teaching experience dates back more than 15 years, when he first started teaching in Barcelona- Spain. He has been teaching all over Europe ever since and is well-known for his energetic classes, full of fun and his extraordinary patience and passion for teaching and dancing.

Nelson has UKA diploma as a professional dance teacher as well as teaching Qualification City and Guilds 7407 through Kent Council/Adult Education Centre.

Currently Nelson is teaching Salsa, Bachata, Kizomba, Merengue and ChaCha classes on a regular basis in the Kent area. His specialty is Kizomba, a beautiful mixture of Salsa, Tango and Samba from Angola. Nelson is also regularly giving Workshops abroad and performing Shows internationally. He has just released the first ever English professional instructional DVD of Kizomba Dance with Sophia.

Sophia Meyer
Switzerland, Kent Salsa Teacher and Nelson's Dance Partner – Absolute Beginner and Beginner Levels Salsa, Kizomba all Levels

From Switzerland, Sophia has been involved in Afro Dancing as a teenager and performed Shows with an Afro Dance Company from Zürich. Sophia has learnt Salsa dancing the natural way by living and travelling in South America for many years. Since she has met Nelson, she is improving her technical skills of dancing and has started teaching on a regular basis. She is well-known for her positive, clear teaching style, making sure everyone really gets it.In Kizomba dancing she found her new passion, where Afro and Latino roots are united. With Nelson she has released a Kizomba DVD and is teaching Weekend Workshops of Kizomba as well as performing Kizomba shows in the UK and abroad.

Nelson's dance products are availble on Zone 2 (Europe) DVD.