SalsAddiction (Brian & Mechteld)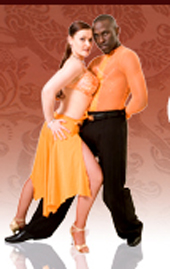 Dutch and European Salsa Champions, World Championship finalists, Brian and Mechteld are very successful Salsa Performers and Instructors.

Their main goal is to please the people, let them enjoy the music and experience the passion. That is why their slogan is " don't think, just feel"!!
Once you get started, there's no turning back. The adrenaline, the swinging, the relaxing, the challenge. In short: the passion translates in body movements.

Brian & Mechteld teach on2 and their dance products are available on Zone 2 (Europe) DVD.


There are no products matching the selection.