Edie, the Salsa Freak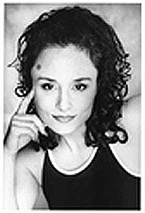 The story of Edie, the Salsa Freak, is the story of any person going out one day, accidentally bumping in to Salsa,
and knowing that, from that moment on, nothing will be the same ever again. Becoming an addict almost overnight,
Edie founded Salsaweb.com, now the worlds biggest salsa database and calender. She became a show dancer, and a
professional Salsa instructor. It could happen to any of us......

Edie teaches on1 and her dance products are available in Zone Free DVD.