Iris de Brito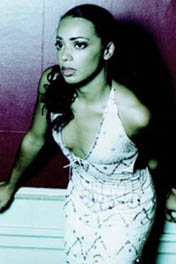 A 2X UK Salsa Champion (99/03), performer and teacher in the UK and abroad, originally from Angola, a country in the south west of Africa. Trained at " The London Studio Centre" with the late William Louther (one of the original members of the Alvin Ailey company), and further developing her own unique style when work and learning at the "Badejo Arts" and "Kokuma Dance Company" (African dance companies).
Iris's mixed heritage and Cuban influences, along with years of hard work and training have contributed to her own unique and elegant style of dancing and interpretation, and has become an impressive diverse Dancer/ Singer.
Iris de Brito's Salsa Dance products are available on Zone Free DVD.
See this instructor in action!: Iris de Brito




version française: cliquez ici